As requested, here's a rundown of some shows and films that I have found particularly entertaining lately. Sure I could say CSI, but who hasn't already heard of that and made their own decisions. Same with The Bucket List. I thought I'd share some that aren't on everyone's radar.
1. Castle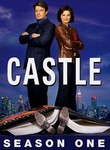 --Mon. 10 PM on ABC. It just started this last week. Two episodes have already aired. Very charming. Written by Stephen J. Cannell. A famous thriller author, researching for a new series, shadows a detective. The first episode had cameos of James Patterson and Stephen J. Cannell as Richard Castle's writer buddies. There are complete recaps of the episodes on ABC's website.  I wasn't planning on watching any new shows. The dang TV is eating away at all my writing time. I was leaving the room when my husband started watching this one. I stopped to tell him something real quick before I left the room and got sucked into it in the first few minutes. I'm already hooked. Ugh! And yet very entertained in all my ugh-ness.
2. The Mentalist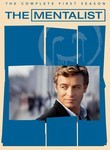 --Tues. 9PM on CBS. It started last fall. 16 episodes have aired. A reformed psychic (i.e. not a psychic at all, but just very observant of human nature and people's actions and quirks etc.) helps the FBI solve crimes. 
3. Chuck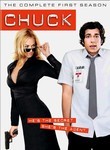 --Mon. 8 PM on NBC. This is the 2nd season of Chuck. The first one was cut short by the writers' strike last year. So it would be fairly easy to catch up. There are also full episodes and recaps posted on the NBC website. Chuck is a lovable computer wiz who works for the Nerd Herd at the Buy More (think Geek Squad at the Best Buy). He becomes the country's most vital asset when a database of government secrets ends up in his head and the only computer with that info self destructs. He bumbles through helping the FBI solve cases. This one totally cracks me up every week. It may not be for everyone, but I love it.
Film
--for the synopses just pull up netflix or something like that.
1. Miss Pettigrew Lives For a Day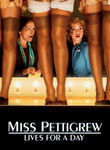 --(2008) Amy Adams, Frances McDormand--I saw this one reviewed on Stephanie Perkins blog and had to check out. Loved it! Frances McDormand is fantastic. It's quirky and fun with a little depth too. The HBM (Hot British Male) factor is another good reason for watching. PG-13--for backal and sidal nudity and adult themes.
2. Cold Comfort Farm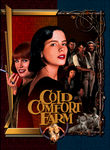 --(1995) with Kate Beckinsale, Ian McKellen, Rufus Sewell--Hilarious! The names! The personalities! The situations! British humor!  An unexpected array of twists and turns! Amazing cast!  More HBM sitings! PG
3. Dear Frankie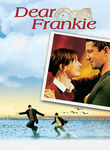 --(2004) with Gerard Butler, Emily Mortimer--Heartwarming, sweet, romantic. I saw this advertised on one of my netflix rentals and added it to my list. Gerard Butler (a definite HBM) would be reason enough to watch this movie, but the story is poignant and touching. It really stays with you. PG-13 for language.
4. Regarding Henry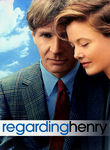 --(1991) with Harrison Ford, Annette Benning--My token US movie. Okay, so my films have tipped very British. I do tend to lean that direction. The problem is I think y'all are all familiar with the US ones I love. Here's one you younger people may not be familiar with, since it was filmed in 1991. Henry's journey is compelling. I loved it when it first came out, and it still holds up after all these years. (Harrison Ford's not bad either.) PG-13.